Mortgage Blog
The who's who of mortgages is here to help you.
Why does Vince have a Weekly Episode of The Wise Old Owl Show?
August 26, 2021 | Posted by: Owl Mortgage.ca
As the resident mortgage expert on CP24's Hot Property for over 19 years, Vince Gaetano, founder of OwlMortgage.ca, deemed it second nature helping educate would be first time homebuyers and existing homeowners with money saving tips and strategies weekly on the television program.
For the last few years, Vince's three teenage sons had been encouraging him to take his expertise and knowledge to social media to assist young adults, those needing most help, with financial literacy. It wasn't until his middle son, Mark, known as SnarkyMarky on TikTok and a social media influencer, urged him to stop doing television and move into newer media channels.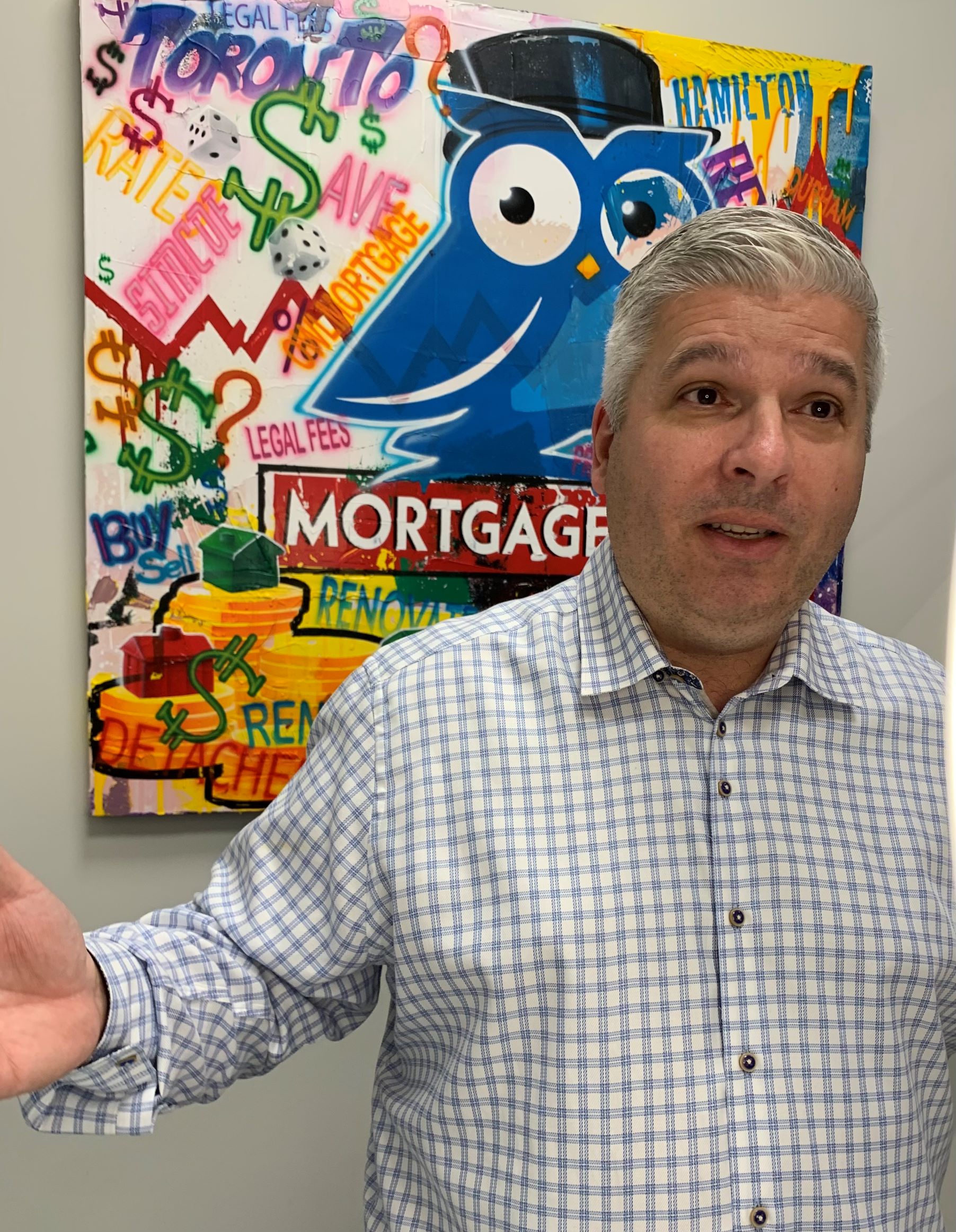 It was the fall of 2020 when Mark told him, "Dad, nobody my age knows what a cable bill looks like. Stop doing TV and start educating young people about financial literacy on social media." The message hit home, and it was the start of a new journey. All three of Vince's sons took part in helping him figure out how to use Instagram, TikTok and Twitter and the various tools and features – not as easy as it looks! The boys set up his tripod, camera light and phone holder – he was ready to go.
Having landed on Instagram as the more comfortable of the social media platforms, Vince did his first Instagram Live Market Update on October 9, 2020, and during November's Financial Literacy Month posted daily tips and strategies on his @vincegmortgage Instagram account. On November 26, 2020, the first episode of the then named After Show was launched after the CP24 Hot Property program for those viewers unable to get their questions answered on the TV show. The weekly Wise Old Owl Show on Instagram Live has not taken a week off and now has close to 40 episodes posted to @vincegmortgage IGTV section of his Instagram account.
The Wise Old Owl Show has allowed Vince to provide his insights and opinions on the real estate market and all things financial related and the show has had its share of guests ranging from authors, realtors, DIY renovators, stagers, and lender partners. Throughout the show, viewers have direct engagement, access to Vince, and pose questions to gain immediate responses from Vince on a variety of subject matter. Since launching the Live show, Vince has gained hundreds of followers and is eager to continue to help all his viewers gain knowledge, tips, and strategies to help them build wealth through real estate and at the same time save money doing so.
Tune into The Wise Old Owl Show on Instagram Live each Thursday at 7pm @vincegmortgage.
Cheers.
Vince Gaetano